May 27 – June 21
Long-time favorite Liz Hoag is opening at one of the two new show galleries at Studios on Maine Art Hill. This duo is the perfect way to open what is bound to be a great summer season.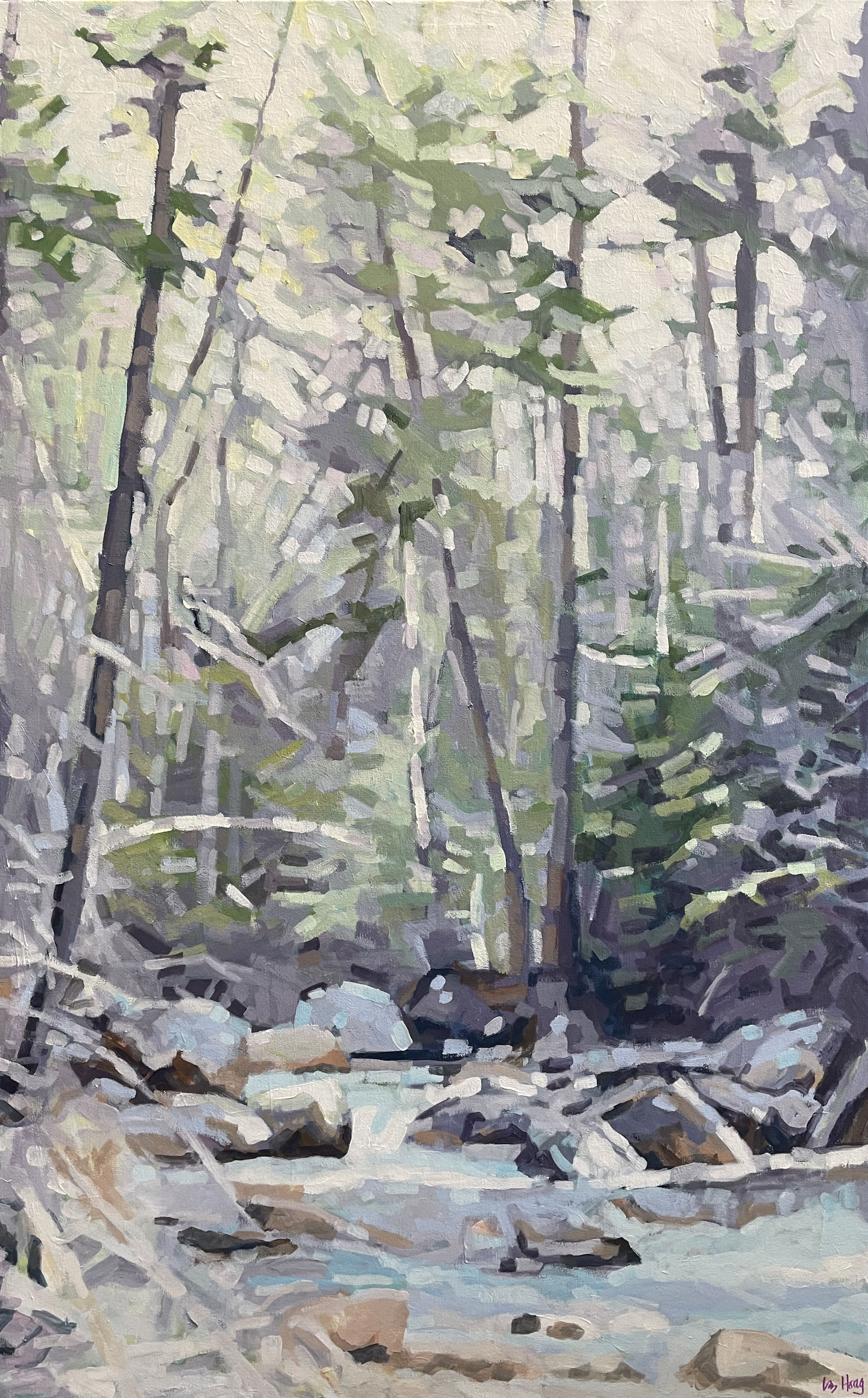 Those familiar with Maine Art Hill know Artist Liz Hoag and her love for the same rugged outdoors that is Maine. She portrays her wilderness with a talent and a process like no other. She has been with the gallery for several years, and we are always excited to see what coastal gems are intermingled with her inland streams and woods.
If Hoag is one of your favs, mark the dates on your calendar. If you can't wait til summer, click the link below to see her present collection of works at Maine Art Hill. Call or check our website for hours this winter and spring. 207-967-2803 www.maine-art.com
Artist Receptions May 27,  5-7 PM
SHOWS 1 and 2
5 Chase Hill Rd. Kennebunk, Maine 04043
To see all available work from Liz Hoag, click the link below.
To read more insights from Liz Hoag, click the link below.