June 24 – July 19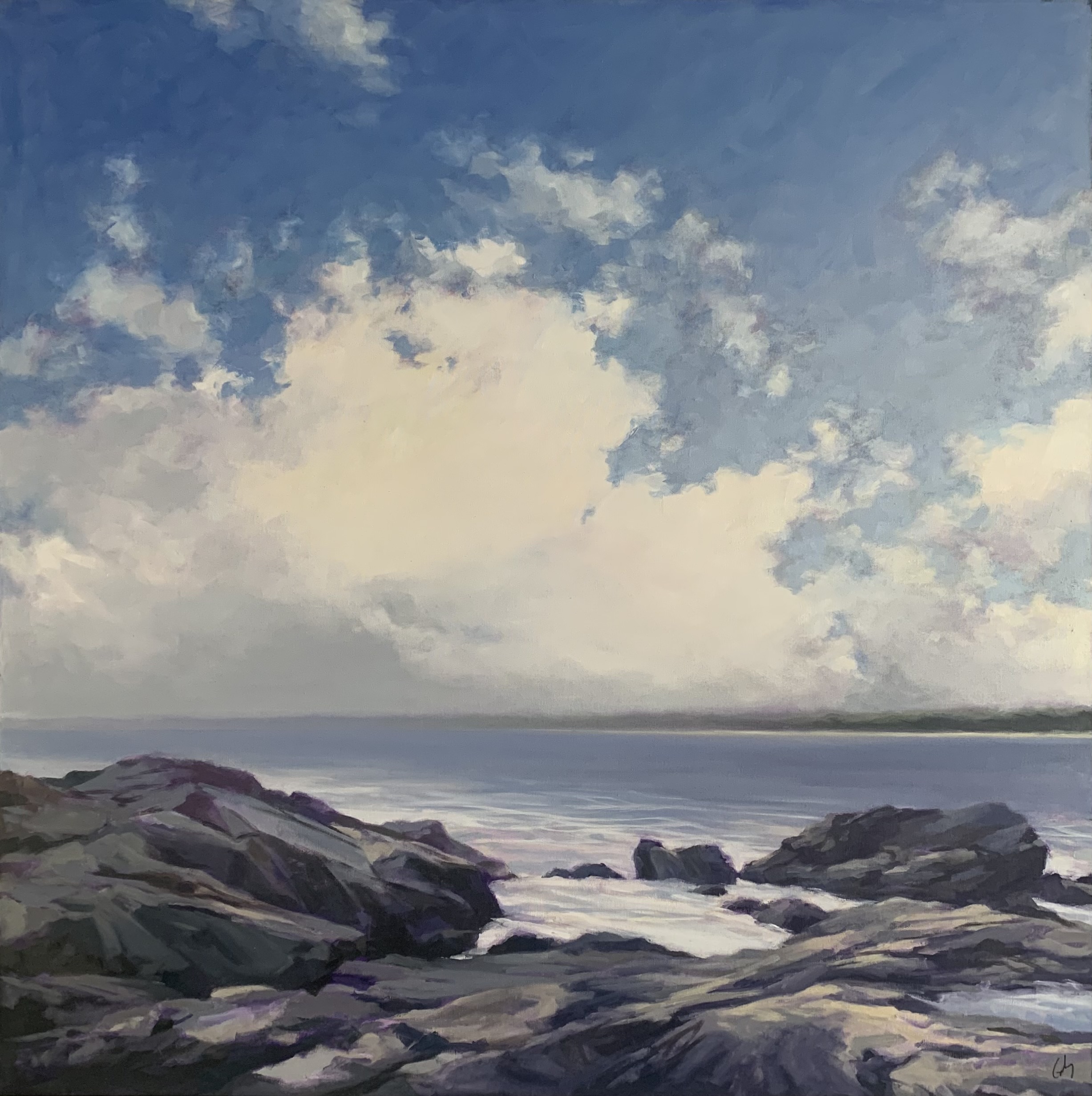 You have to save the date when a fantastic local artist recreates the landscapes that inspire visitors and tourists alike. Margaret Gerding's show is a must-see beginning in June, running through the 4th of July weekend and continuing until July 19. If all that is not enough, William B. Hoyt is showing right next door!
"Both artists have strong ties to Maine, having visited or lived here for years. As a result, they capture the true essence of the state," says gallery owner John Spain. "Hoyt celebrates the incredible precision of his paintbrush, whereas Gerding's strokes are looser and less defined. Yet magic happens in full color when the two come together to represent our state."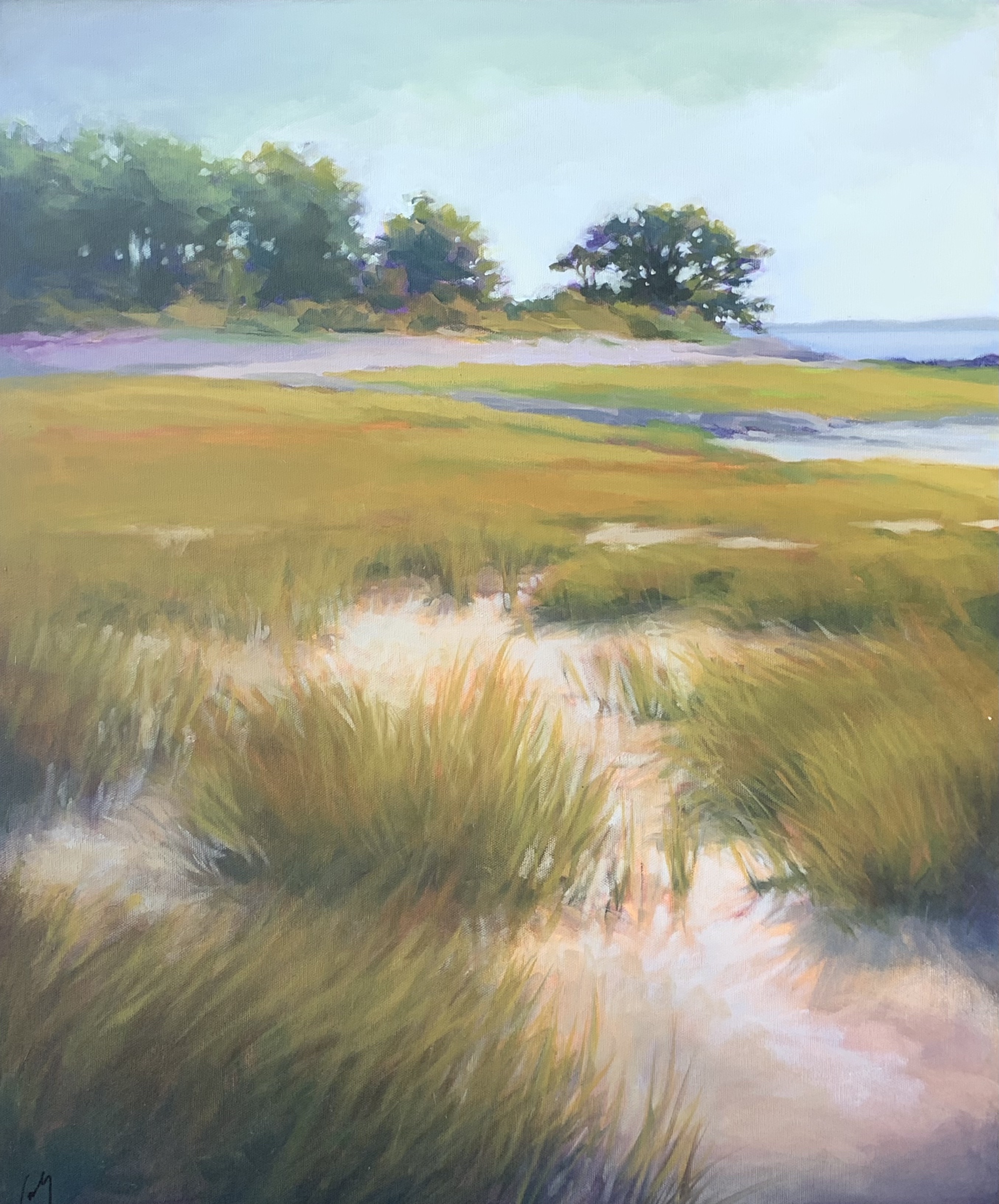 "Offering the marsh, ocean, woods, and rocks, Timber Point is one of my favorite places for painting," shares Gerding. "It also holds an emotional attachment for me…. vacationing in Maine as a child, and it was a 'rite of passage' to be old enough to go to the island during low tide. Somehow being out on that island makes you feel like you're standing on the edge of the land."
No matter where you roam in southern Maine or where your favorite spot is, Margaret has been there and painted it. So if you want a small piece of this beautiful state to be present in your home, mark your calendar.
June 24 – July 19
Artist Receptions June 24,  5-7 PM
SHOWS 1 and 2
5 Chase Hill Rd. Kennebunk, Maine 04043
Click the link below to see all available work from Margaret Gerding.
To read more insights from Margaret Gerding, click the link below.
Click to see the PREVIEW on June 21 and the VIRTUAL TOUR on the evening of June 23