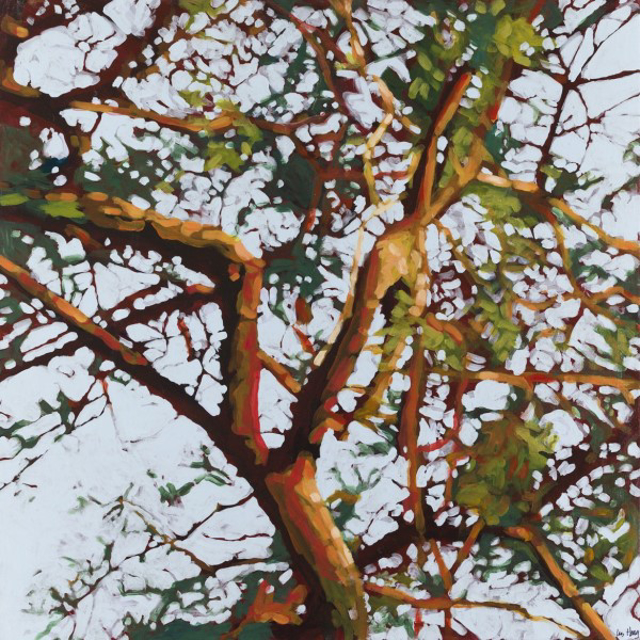 Oct 24, 2015 - Nov 25, 2015
Maine Art Paintings and Sculpture is pleased to announce the opening of Tangle. This one-woman show is an up-close look at some of Maine's most intricate natural works of art - its trees. Liz Hoag, a Maine artist, has found beauty in the most simple of pleasures; looking at the amazing play of light and sky as it winds around, in and through the branches of the incredible trees that decorate our entire state. We have all spent time looking up and watching the light play in the web of branches overhead. Liz has captured these moments perfectly in this collection of work.
Hoag describes these works as, "cutting it out." "It is just the branches and the sky and the light," she says. "It's balance and shape." Liz began the collection the winter before last and has added to it this summer. After taking photographs on walks around her neighborhood or local trails, she comes back to her studio. This is where the magic happens. Starting with a dark canvas, or negative space, she builds up by adding light. The result is a "stained glass" image that is both abstract and representational.
Tangle by Liz Hoag will run from October 24th to November 25th at:
Maine Art Paintings and Sculpture
14 Western Ave.
Kennebunk, Maine 04043
207-967-2803