June 24 – July 19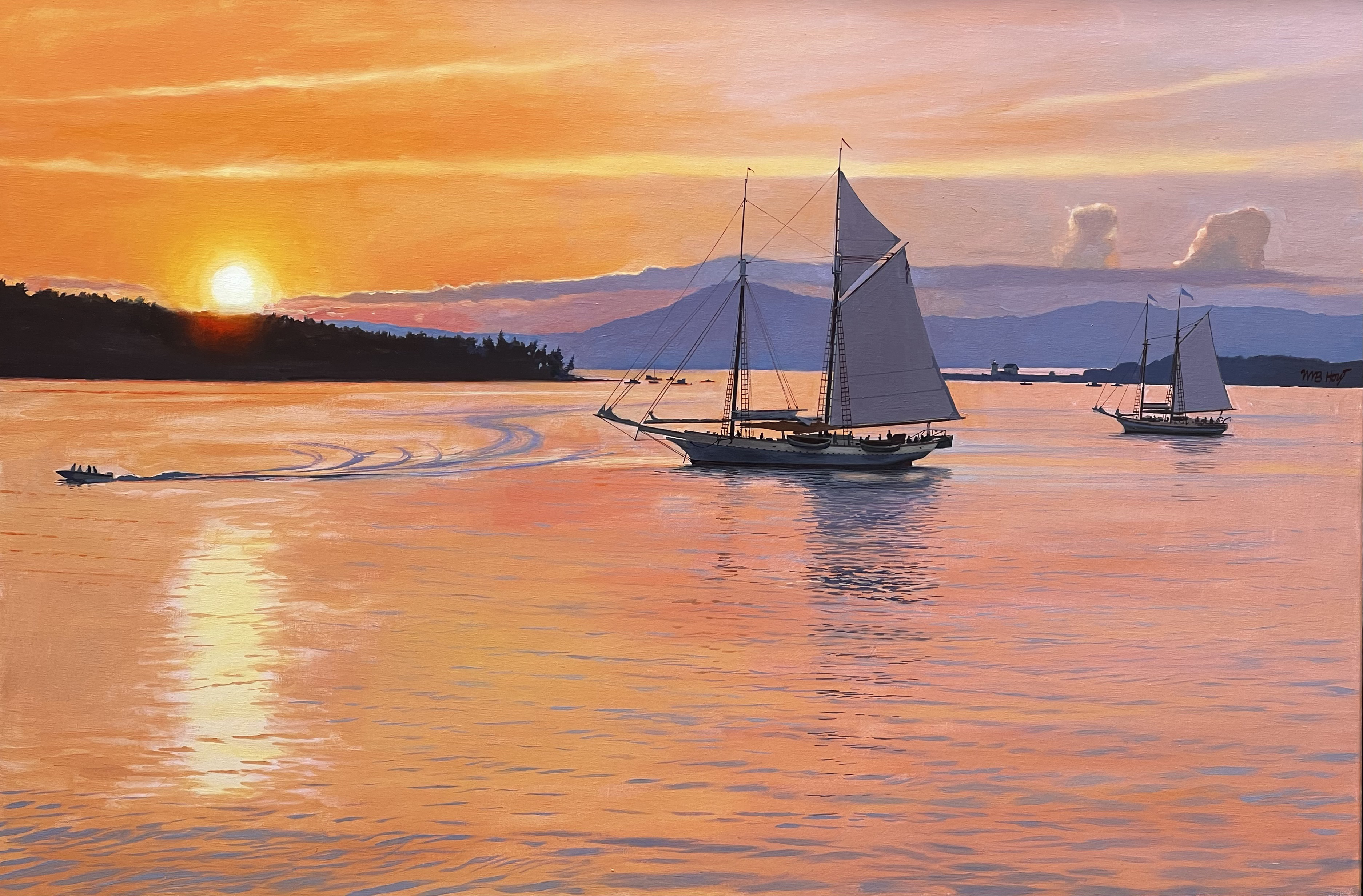 Please save the date for William B. Hoyt's summer show beginning in June, running through the 4th of July weekend and continuing until July 19. Promises of his realistic renderings of New England are sure to bring fans both local and from away. If all that is not enough, Margaret Gerding is showing right next door!
"Both artists have strong ties to Maine, having visited or lived here for years. As a result, they capture the true essence of the state," says gallery owner John Spain. "Hoyt celebrates the incredible precision of his paintbrush, whereas Gerding's strokes are looser and less defined. Yet magic happens in full color when the two come together to represent our state."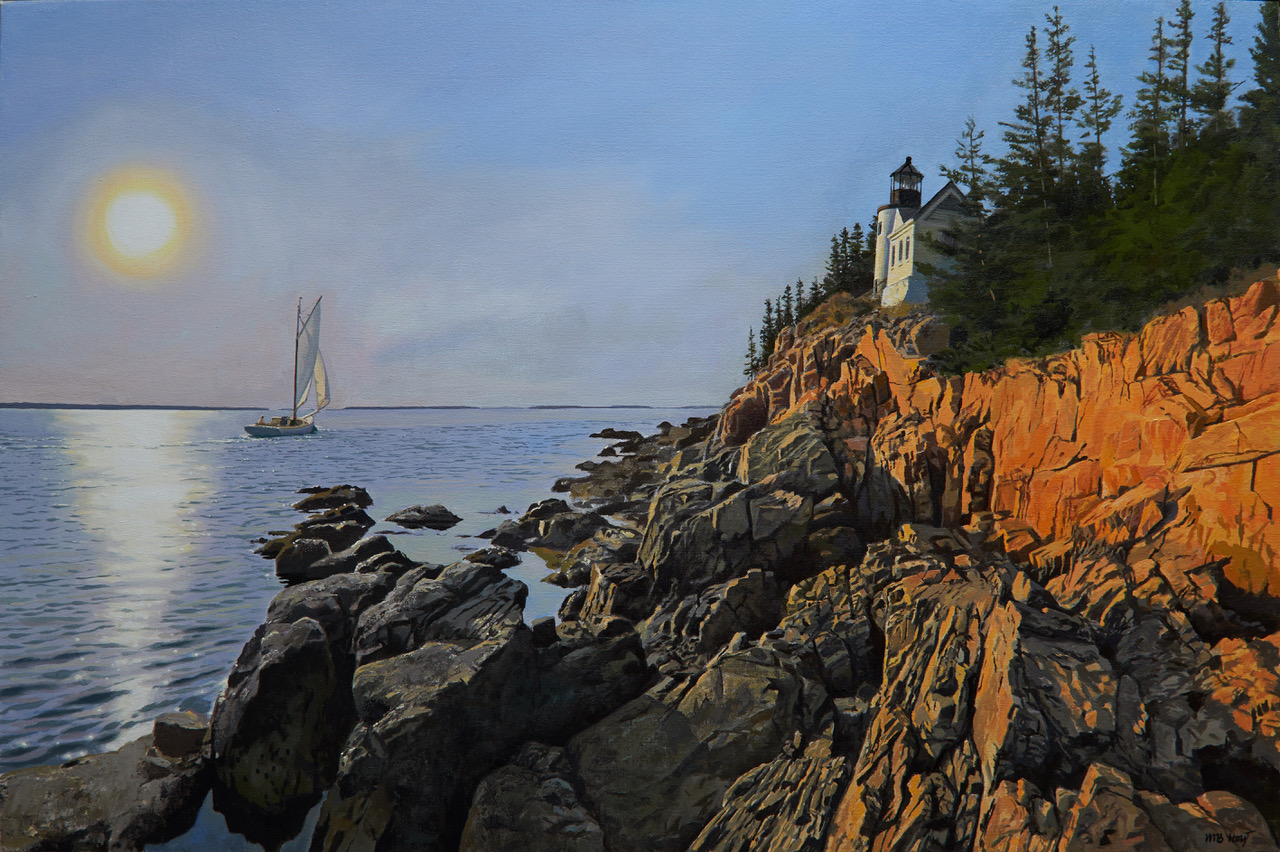 Hoyt can fly by the seat of his pants like a few others. Usually, he works from a variety of images he takes with his camera as he travels. Yet he still embraces the moment and absorbs all he can from each experience that may wander across his path.
"I love to paint outside occasionally, but I always travel with a camera. It's where my inspiration comes from through the winter. However, a few years back, I  had just mounted a big show for  Maine Art and had spent the months prior in my studio, where I had been doing mostly larger works," said Hoyt. "It was during this time I was also traveling, and I happened upon a perfect spot to set up my easel. This is  just the thing to recharge my batteries."
If you love Hoyt's work or are looking for a piece for your home, mark your calendars for a summertime visit to Kennebunk.
June 24 – July 19
Artist Receptions June 24,  5-7 PM
SHOWS 1 and 2
5 Chase Hill Rd. Kennebunk, Maine 04043
Click the link below to see all available work from William  B. Hoyt.
To read more insights from Hoyt, click the link below.
Click to see the PREVIEW on June 21 and the VIRTUAL TOUR on the evening of June 23