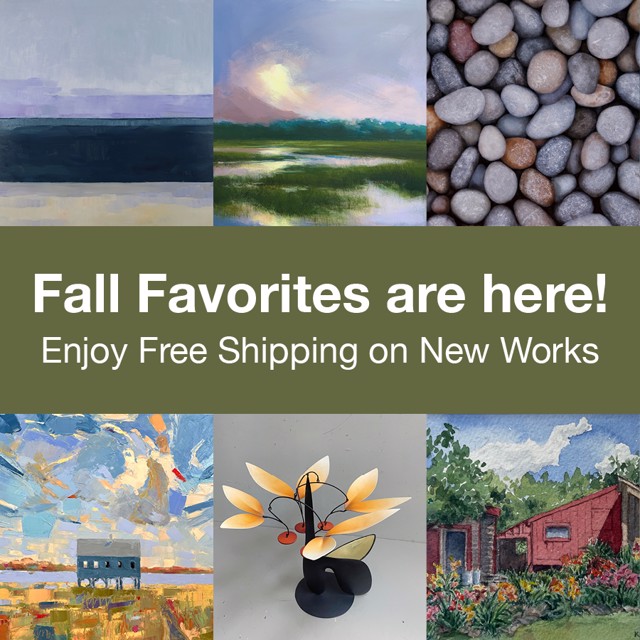 Oct 01, 2023 - Nov 19, 2023
Autumn is upon us, and we at Maine Art Hill are aware our visitors are changing their shopping habits as the weather gets cooler and folks start to snuggle in. We thought, "What better way to connect with you than having our well-loved artists share their favorite things." More specifically, their favorite new piece of artwork.
So…
Every Monday, beginning on October 2 an email is sent to everyone on our email lists. This email features an artist or artists and their particular Fall Favorites. New this year, from October 1 to November 19, we are hanging all the Fall Favorites as a show in the Show Gallery at 5 Chase Hill Road in Kennebunk.
The bonus…
As we've done in the past, we are featuring two or three artists in each weekly campaign email. Any purchases of the weekly featured pieces are eligible for free shipping within the contiguous US or free local delivery when purchased by the end of the week.
Join our email list to learn about the artists as they are announced! It's on the bottom right of our home page. FMI call 207-967-2803 or [email protected].