Welcome to Fall Favorites – Week Seven
Williams B. Hoyt, Craig Mooney, and Claire Bigbee
We are featuring two or three artists in a weekly campaign. Any purchases of the weekly featured pieces are eligible for free shipping within the contiguous US or free local delivery when purchased by the end of the week. Join our email list to learn about the artists as they are announced! It's on the bottom right of our home page. FMI call 207-967-2803 or [email protected].
Remember,  from October 1 to November 20, we are hanging all the Fall Favorites as a show in the Show Gallery at 5 Chase Hill Road in Kennebunk.
William B. Hoyt
My subjects have included marine, landscape, and intimate domestic still lifes. They share my interest in the effects of light at a particular moment. The threads of the canvas, the sea, Vermont, Maine, my family, and friends have woven themselves inextricably into my psyche and my work. I have painted professionally for the past fifty years. I am included in many private and corporate collections, including Steven and Dayna Bochco, John and Gwen McCaw, Senator Claiborne and Nuala Pell, Laurence and Mary Rockefeller, Charles and Anne Sincerbeaux, Beth Webster, Bank of America, and many others.
Craig Mooney
Craig Mooney makes paintings of dramatic moments and heightened emotionality known for being expansive and expressive. Though a representational painter, the artist incorporates many abstract qualities. In his figurative work, Mooney romanticizes his subjects and presents them in an atmospheric lens best described as dreamlike. His paintings appear to be capturing a moment suspended in time. While his work feels familiar, it is not specific. All paintings are the product of his imagination.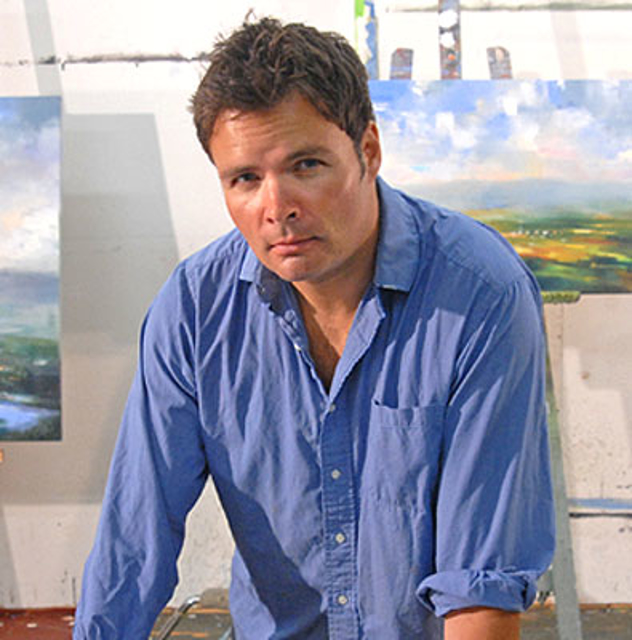 Claire Bigbee
An invisible presence surrounds me when I am alone in a field observing the landscape. I can feel that presence or spirit voice watching the wind swaying through the marsh grass on a brisk fall day. The salt marsh sparrows swooping and diving in rhythm with the wind. It's an actual dance and a breathtaking experience to watch. Those magical moments when all the hustle and bustle in life disappears and what's left is truly remarkable. In those quiet moments, I feel the creator orchestrating all the beauty surrounding me. As a co-creator of that beauty, I try to capture those moments in time and space. It's my first impression, my feelings from a view I aim to capture on canvas and make it timeless.
To see all available work from these artists, click the link below.
To read more insights from these artists, click the link below.